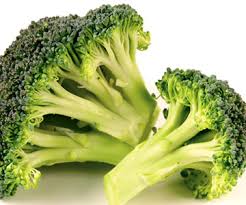 Today I'm sharing two recipes from my own recipe file that I've made so many times that I have them memorized. You know how those days go when you've got a to-do list the length of your arm and don't want to put too much thought into this evening's dinner? Well, here are a couple of those handy recipes. Just add a loaf of French bread, and at 6:30 when when everyone's starving, you're in business!
I admire any woman who will openly admit on national T.V. that she loves anything with butter in it. Go Paula!
Paula Deen's Crock Pot Potato Soup
1 30 oz. bag frozen hash browns
3 14 oz. cans chicken broth
1 10.75 oz. can cream of chicken soup
1/2 C chopped onion
1 8 oz. pkg. cream cheese
minced green onions
In 6 qt. slow cooker, combine potatoes, broth, soup, onion and 1/4 tsp. black pepper. Cover, and cook on low for 5 hrs. Stir in cubed cream cheese and cook 30 min. more (til smooth and combined). Garnish with green onions.
My friend, Christy and I have been recipe sharers, phone buddies (as young moms we kept each other sane!) and partners in chocolate hoarding activities for years. She makes a mean chicken stir fry, and my boys always knew it was Fall when she brought over her pumpkin cookies. This is her recipe for broccoli salad.

Christy's Broccoli Salad
2 bunches of fresh broccoli
6 slices of bacon, fried crisp and drained (can substitute turkey bacon or bacon bits)
1/2 C diced red onion
Dressing: 1 C Hellman's mayo (or Miracle Whip, if you must!)
2 TBSP white vinegar
1/2 C sugar ( can substitute Splenda)
Shake dressing in a jar with a tight lid and pour over Broccoli, onions and bacon. Refrigerate for several hours. Toss before serving.